Its the last Thursday in April. The date of my favorite race on the Singers calendar. I've written about this one a few times in the past. Last year was a weather and organisational disaster that really pissed me off. What does 2018 have in store?
here (the basket case that was 2017 – a high quality rant that ages well)
here (one for the ages, a fine night out and goodbye Ben)
here (2015, goodbye shrug round 1) and finally
here (2013, a very dull race report before I started moaning a lot)
so it's officially my MOST BLOGGED EVENT as well as my overall favourite.
This year the company HR department has gone a little crazy and funded 50 spots – and so with the average Singaporean's inability to resist a freebie, we have a team of 50, at least 30 more people than we ever had when it was a self funded gig. Good on 'em I say, a cracking use of corporate profits.
My new Kiwi team member Jamie and I head out at the traditional 4pm exit time for a prime position. This year I have told myself that whatever insanity is provided at the start line, I'll just roll with it and start the race in the best position I can.
We pick up Reg and his elite triathlon colleague David at International Plaza for a cheeky jog down to the start. At Raffles place we bump into Shrug and Eleete Pete and the quorum is complete. (No Sean, who is injured, no Conor, who is in Shanghai).
Its fantastic to see that this year, lessons have been learnt and we are not waiting in the same cramped space on top of scaffolding. The path across the padang has been opened up and the field is being used to accommodate runners the way it should have been last year.
It's a sticky afternoon and we have 30 mins waiting here, then a further 30 mins on the start line, but this is #standard for JPMCC.
So far so good. We're off on time and it's cooling because it will rain within the hour. I'm in probably the worst shape since 2013, but I'll give it a rip at 20 min 5k pace because that's how I roll. The horn sounds and we're off. I like the new route – round the cricket club and under Esplanade Bridge is fine and for the head of the field there's no real crowding around the corner – I can imagine it's bad for the folks at the back, but since I'm not one of them I don't give it much thought (lol).
I'm already struggling a little to get a decent breathing rhythm going and I'm losing ground on Shrug, Starkie, Stu Gurr and Jamie, but I'm hanging onto a 4min/km pace. This route stays at the back of the floating platform stand and before I know it 2km is done and we're heading down the pitlane. At some point here I'm aware of the MC telling everyone to cheer for James Walton who is just back from the London Marathon with his dickie knee. Now comes the hard part, the next 1.5km is just plain nasty until we turn back on ourselves at the far end of Republic Boulevard. No arse cracks or people in Suits this year, just hard graft back up towards the pitlane. Jamie and Shrug are about a minute up on me, Reg is about 30 secs up. On the way back I see Eleete Pete, get a few shouts from colleagues and then it's into the pitlane for the final 500m sprint.
gif
As with 2016, the finish line clock is 30 seconds behind so it tells me I have finished in 22:40 (which would have been a good result on the day), whereas actually it's 23:10.
When I realise it's over 23 mins I'm momentarily pissed off with myself, but it doesn't last. I regroup with the gang for some 'good job' moments, then Jamie and I head off to wait for the work crew. with the final results I'm 95th out of 14,000 so I'll take it.
I have a quiet moment to myself at the end of the race, as I've decided to use this run to #finishformatt, doing my tiny little bit for the global run community to support this worthy cause. Runners like to think we are invincible, every now and again you get a reminder that we aren't and that you should appreciate every moment in life.
It's been a good race. Nothing went wrong at all. This seems like a great result – of course it should be 'normal', but i can count the number of races I've done here in the last 6 years where nothing went wrong on one hand, so it's a great result in those terms. This time it's Eleete Pete's last ever JPMCC as he's heading back to a slightly chillier tax haven in a few months time. Very sad one hor
Whilst waiting for the work crew to come through it starts proper pissing down, equatorial rainstorm style – which is a wonderful thing just after you've raced 5k hard.
No Lau Pa Sat beers this year as the Striders have plans and commitments, so I wander off alone over to MBS to get the train home.
The JP Morgan Corporate Challenge is pretty much the perfect short distance, big city race. It will be one of my fondest memories of this place when I leave.
36 hours later, time for another 5k experience. The previous saturday I had missed the inaugural Bishan parkrun due to excessive singing and guiness at my mate's gig on Boat Quay the previous night. Eager to make amends and check out the third Singapore parkrun I bundled over there for Bishan parkrun number 2.
I ran The Great Relay in the other part of this park in 2016 – so I'm expecting a quick course on nice neat paths. parkrun didn't dissapoint. Bishan park is mad busy though, full of walking Aunties and tai chi Uncles, but it's all G and the run is a good 'un.
Always good to see Carol Cunningham – she's hot footing from here to do the '50 hours non stop run'. This one always makes me chuckle, representing all that is wonderful about running on the little red dot. You neither run for 50 hours, nor non-stop, but you can tell everyone you 'conquered' the 50 hours non stop race ah.
Bery good ah. Come, I clap for you.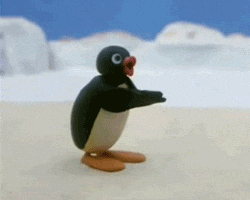 I'm conscious that without stuff to moan about, these blogs are a bit boring. I'm not quite sure what to do about that, but I'm sure there will be a shit race soon enough…..